Corktown Neighborhood Tour 2018
Sunday, June 3, 2018 | 12:00 PM - 5:00 PM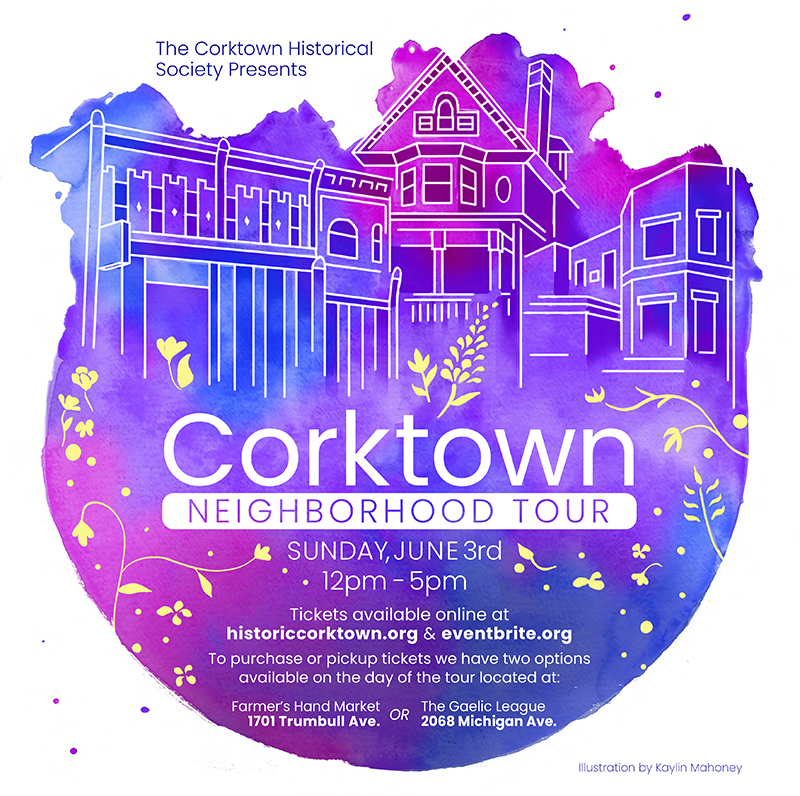 This year's tour promises to be one of our best! You will tour historic homes and buildings constructed during the 1840s to the early 1900s, well known Corktown landmarks like the beautiful Holy Trinity and the newly opened Old Tiger Stadium, and a much more!
Corktown continues to be a great place to to live, work, and play. Come and enjoy what is new in Detroit's oldest neighborhood.
*Pick up wrist band at Gaelic League 2068 Michigan Ave, Detroit MI 48216 or The Farmer's Hand in the Bagley Trumbull Market at 1701 Trumbull Ave, Detroit MI 48216
THIS EVENT IS RAIN OR SHINE!